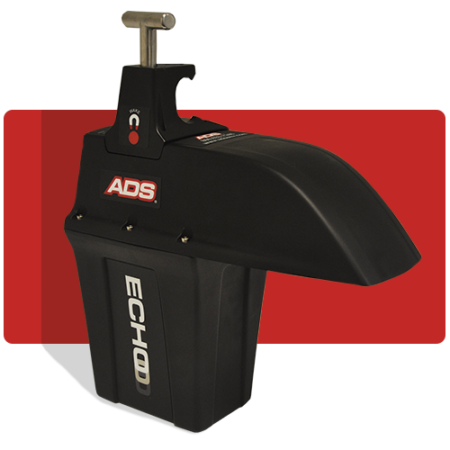 The ADS® ECHO™ monitor provides utilities with an economical level monitoring solution providing early warning of preventable blockages; such as fats, oils, and greases (FOG); root intrusion; silt/sediment; and debris. The ECHO advances water and wastewater monitoring with higher levels of performance, a wider range of applications and lower acquisition and operating costs. Its patented, narrow-beam ultrasonic sensor provides users with up to 28 feet of manhole depth visibility (8′ above the sensor and 20′ below the sensor).  The ECHO delivers consistent, quality data that is used for critical engineering, operations and maintenance applications.
For reliable connectivity, the ECHO now features communication via the LTE-M network which is designed and optimized for the Industrial Internet of Things (IIoT).  The ADS ECHO utilizes StableSense™, an advanced mounting feature that secures sensor alignment near the top of the manhole. It eliminates issues associated with older, conventional ultrasonic sensor systems which are suspended on cables and prone to movement. StableSense assures users of acquiring consistent, high-quality data that also eliminates false alarms. Finally, to make informed decisions the ECHO's cloud-based software and advanced analytics platform provides fast, easy access and exceptional insights into the collection system's behavior.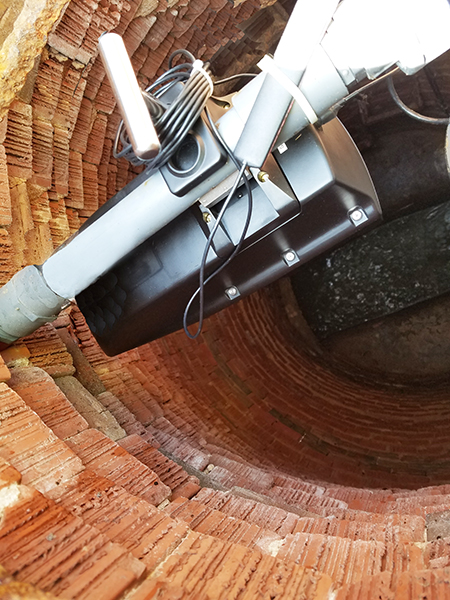 Benefits
This Benefits section may be redundant if the Applications section below is going to be so robust? The ADS ECHO has the widest and most accurate measuring range on the market allowing you to know your water level at all times. Non-Contact Level Monitor that still works even when submerged. Have peace of mind knowing that the ADS ECHO will help you know how to manage your time and assets to keep your community safe from wastewater problems.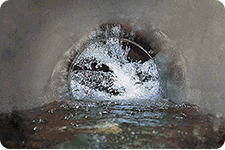 Applications and Benefits
For hydraulic modeling, the ECHO captures remote site data in a cost-efficient manner, enabling wider deployment of sensors that can continuously feed and update hydraulic models.
For efficient sewer cleaning, the ECHO enables utilities to employ the latest cleaning practices. Continuous remote monitoring with advanced visibility assures that cleaning is performed only when needed.
For lift/pump station back-up, the ECHO adds redundancy for monitoring critical wastewater pump stations, eliminating power outages and pump concerns.
For SSO (Sanitary Sewer Overflow) mitigation, the ECHO uniquely provides 20 feet of visibility below the unit and up to eight feet above it. The ECHO always knows the water level in a manhole and provides multiple configurable alarms for advanced warning. The ECHO monitors bypass sites providing 24/7 protection against SSOs.
For obtaining CSO (Combined Sewer Overflows) data and reporting, the ECHO makes CSO reporting easier with automated data capture and reporting tools.
For
I/I (Inflow and Infiltration) reduction
, the ECHO scouts for I/I and greatly enhances I/I studies specifically when coupled with ADS flow monitoring. 
Literature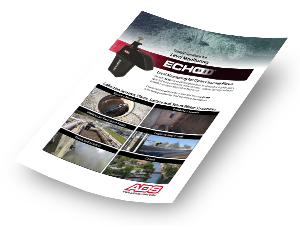 ECHO Literature
Product Manual
Setup Guides
Firmware and Software
Qualifying Locations
ECHO Installation and Maintenance Videos
ECHO Configuration and Activation Videos
ADS... Now That's Smart!™