Gain Actionable Collection System Insight for Engineering and Operations Applications with ADS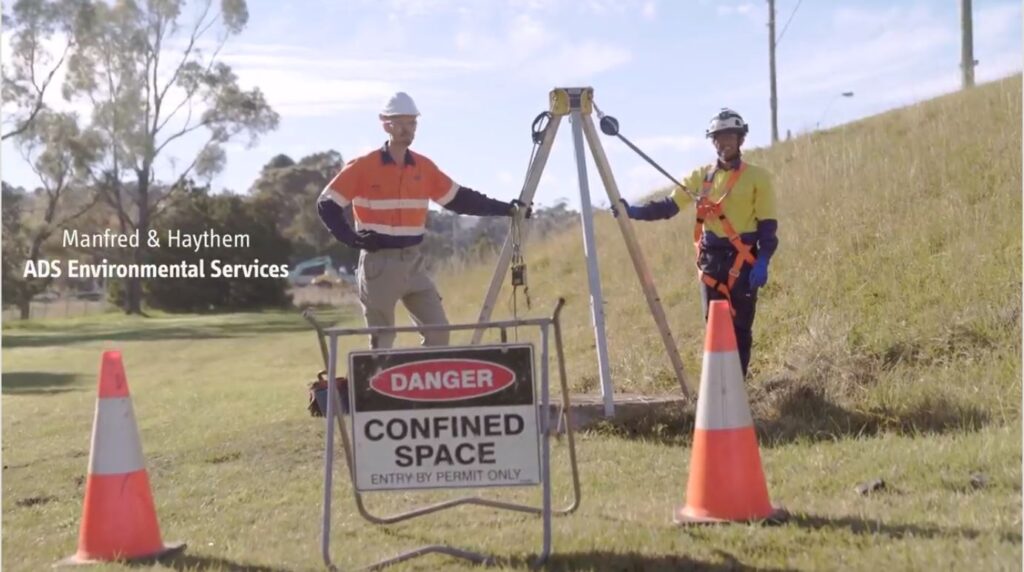 TasWater's Flow Monitoring Survey
Our ADS Environmental Services offices in Australia are busy helping TasWater monitor sewer flow – providing an accurate picture of the wet weather flows and detailed insight for the design of their Combined System Improvement Project. A part of the Tamar Estuary River Health Action Plan (TE RHAP) – Working together for a healthy estuary.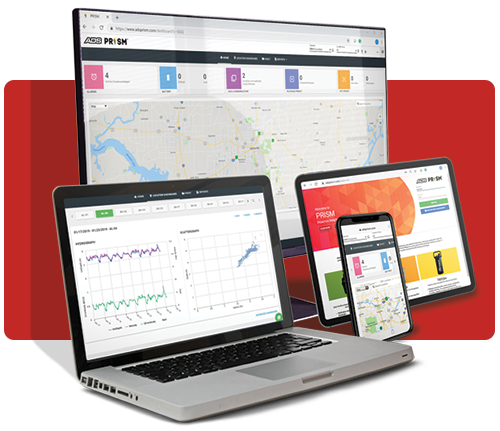 Collection System Software Platform
PRISM™ is ADS's revolutionary new web software platform that puts critical data at your fingertips to support management, engineering, and operational decisions within your wastewater collection system. PRISM connects your flow, level, or rainfall monitoring network, delivering near real-time operational intelligence on the status of your wastewater collection system. Learn more about PRISM…
The ADS PRISM™ platform has specialized web apps designed to help you focus on specific collection system challenges – leveraging the power of seamless data integration, trusted analytics, and flexible reporting in a single, unified platform.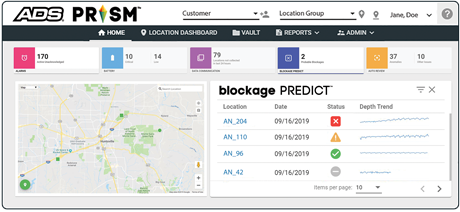 PREDICT - PREPARE - PREVENT
The blockage PREDICT™ app combines machine learning and predictive analytics to predict developing sewer blockages with sufficient advance notice to plan a proactive response with the right resources at the right time to prevent an overflow well before it occurs. Learn more about blockage PREDICT on the dedicated webpage…

SLiiCER™ is the Newest ADS I/I Analytics App
The new SLiiCER in PRISM puts the power and control of your Infiltration and Inflow (I/I) studies directly in your hands, providing the industry's most trusted and complete I/I evaluation solution. SLiiCER makes it easy to evaluate your entire collection system as a single solution, tracking down I/I to guide rehabilitation programs, eliminate overflows, and validate results. Learn more about SLiiCER on the dedicated webpage…
The ADS ECHO level monitor provides continuous visibility into the wastewater collection system. It is part of the Industrial Internet of Things (IIOT) and monitors critical points where real-time data deliver meaningful value. It takes continuous measurements from remote sites and communicates wirelessly to a cloud-based system, where data is securely hosted. From there, software analytics provide users with actionable insight into their collection systems to drive decisions.
The ADS ECHO™ Difference: Setting a New Standard in Monitoring Performance
Visit the ECHO Website
Tulsa, OK Case Study
ST. LOUIS, MO CASE STUDY
DOWNLOAD LITERATURE
REQUEST A DEMO
SWAN Corner: Wet Weather Measurement Means More Than Scratching The Surface
Water Online, June 2021 (By Jay Boyd)
Rain-derived infiltration and inflow (RDII) challenges the collection system capacity and will increase operating costs. To understand RDII impact, utilities across the U.S. will spend hundreds of millions of dollars annually to identify inflow and infiltration (I/I) sources in the collection system. Learn more about the difference between area/velocity (A/V) metering and depth-only monitoring (DOMs) to determine which method may be the best investment for new I/I mitigation projects.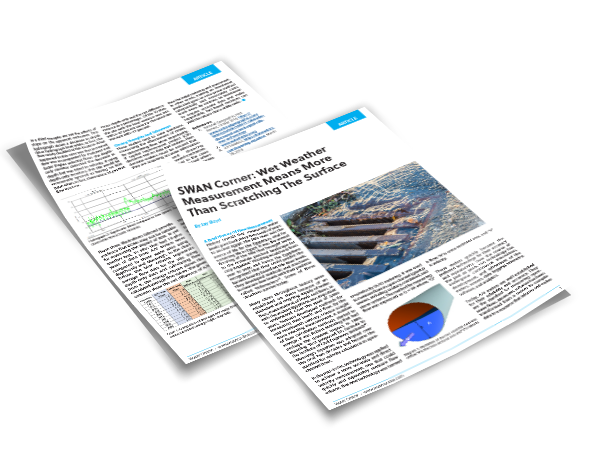 Trust ADS to diagnose and guide you to the best solution for your collection system problems.
The Voice of our Customers...
I've been flow monitoring for 30 years with my company… Customer service from the other vendors doesn't come close to the service from ADS.  I've mostly worked with Chris Skehan and he's always been extremely responsive and helpful.  I look forward to continuing our working relationship for years to come.
Sydney Water has trialed the AV|GATED sensor at four of our long-term compliance locations across Sydney. ADS's AV|GATED sensor is a well-designed, purpose built velocity sensor that will increase the quality of our flow monitoring data. Our testing has confirmed the accuracy of the AV|GATED velocity data against established and in-field measurements.
The local ADS office has been essential to the success of our flow monitoring program. They have gone above and beyond to provide high quality flow monitoring data that helps us determine project effectiveness, maintain Consent Decree compliance, and monitor the overall status of our collection system.
We have conducted both permanent monitoring and temporary monitoring projects with ADS Environmental Services and have been very pleased with their work. I highly recommend ADS for flow monitoring, field services and data analysis.
ADS level monitoring technology has provided real-time visibility into the LFUCG system while reducing labor-intensive wet weather inspections.  We are saving over $40,000 annually after switching to a level monitoring system by eliminating unnecessary field operations.
We choose ADS because we feel they have a better flow monitoring system. They have met and exceeded all our expectations, especially on the software end, with their new Web-hosted systems.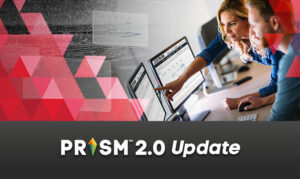 Prism Update
PRISM by ADS transforms critical wastewater data into actionable insight, empowering users to See, Understand, and Act™. Huntsville, AL, October 20, 2020 – ADS Environmental
Read More »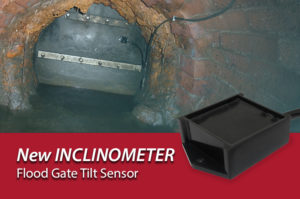 New Products
The INCLINOMETER sensor utilizes an integrated accelerometer in a sealed and intrinsically safe housing to accurately determine the state of a flood gate's positioning in
Read More »
ACCUSONIC
Improvements beyond the Color Display Superior color touchscreen allows for easier viewing, especially in outdoor installations. Quick access to flow and diagnostic data; download to
Read More »

Setting the Standard in Flow Measurement
ACCUSONIC® is the industry-leading, high performance flowmeter system used in the water, wastewater, and power generation markets. ACCUSONIC systems employ the multi-path transit-time principle to measure flowrate in applications ranging from large diameter pipelines and tunnels, to open and closed channels, rivers, and canals. ACCUSONIC is a brand of ADS LLC.