Gain Actionable Collection System Insight for Engineering and Operations Applications with ADS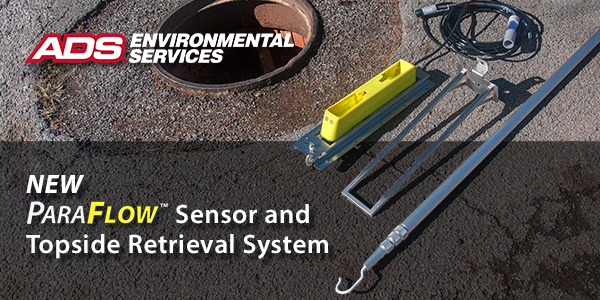 NEW from ADS –
High-durability, non-contact, area-velocity sensor combines velocity, depth, and temperature data
ParaFlow™ brings advanced new sensing capabilities alongside a new topside retrieval installation system. Utilizing a patented parabolic reflector design, focusing ultrasonic outputs to a targeted flow location, enables the new ParaFlow sensor to provide highly accurate readings.
Learn more…
Collection System Software Platform
PRISM™ is ADS's revolutionary new web software platform that puts critical data at your fingertips to support management, engineering, and operational decisions within your wastewater collection system. PRISM connects your flow, level, or rainfall monitoring network, delivering near real-time operational intelligence on the status of your wastewater collection system. Learn more about PRISM…
PRISM Apps
blockage PREDICT
SLiiCER
REQUEST A DEMO
PRISM Apps
PRISM Apps
The ADS PRISM™ platform has specialized web apps designed to help you focus on specific collection system challenges. Leverage the power of seamless data integration, trusted analytics, and flexible reporting in a single, unified platform.
blockage PREDICT
SLiiCER
REQUEST A DEMO

Upgrade to the Latest IoT Communications from ADS®.
ADS is ready for the AT&T® 3G Turndown, and we are here to assist you, our valued customers, as you navigate the communication upgrade process. AT&T has announced their intent to shut down their 3G cellular wireless network in February 2022.  This shutdown impacts many current ADS flow monitors, level monitors, and rainfall monitors.  We already have seen some communication service interruption, so there is no doubt the window is closing. AT&T 3G has served you well, and now it is time to place an order for the upgrade as we navigate through many worldwide supply chain issues. This will take your ADS equipment communication to the latest machine-to-machine (M2M) network available, the 4G Cat-M1 (LTE-M) network designed specifically for the Internet-of-Things! It is critical to place your order as we are determining how much inventory to build. ADS offers an upgrade path that is beneficial to our valued wastewater utility, service provider and consultant customers to upgrade older ADS devices with 4G LTE-M wireless technology. Contact your ADS sales or project team today to learn more about upgrading to the ADS Worldwide Modem using 4G LTE-M technology. For more information visit 
https://www.adsenv.com/3G-Upgrade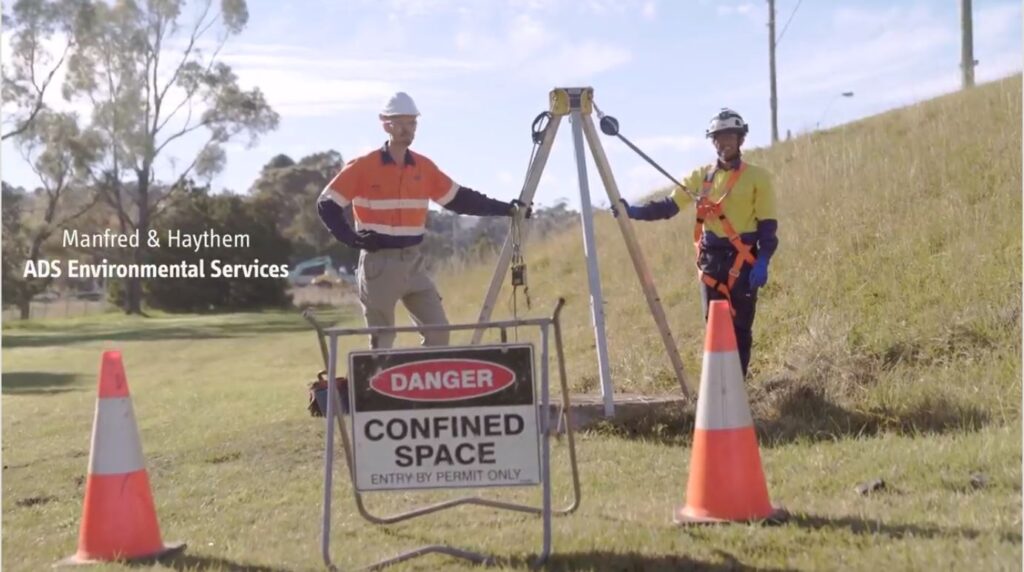 TasWater's Flow Monitoring Survey
Our ADS Environmental Services offices in Australia are busy helping TasWater monitor sewer flow – providing an accurate picture of the wet weather flows and detailed insight for the design of their Combined System Improvement Project. A part of the Tamar Estuary River Health Action Plan (TE RHAP) – Working together for a healthy estuary.
The ADS ECHO level monitor provides continuous visibility into the wastewater collection system. It is part of the Industrial Internet of Things (IIOT) and monitors critical points where real-time data deliver meaningful value. It takes continuous measurements from remote sites and communicates wirelessly to a cloud-based system, where data is securely hosted. From there, software analytics provide users with actionable insight into their collection systems to drive decisions.
The ECHO Difference
Visit the ECHO Webpage
Tulsa, OK Case Study
ST. LOUIS, MO CASE STUDY
DOWNLOAD LITERATURE
REQUEST A DEMO
The ECHO Difference
The ADS ECHO™ Difference: Setting a New Standard in Monitoring Performance
Total Manhole Visibility
High-Quality Data
New LTE-M Communications
Detects and Notifies of Blockages
Intrinsically-Safe
Four Water-Level Alarms
Two-Year Warranty
Visit the ECHO Webpage
Tulsa, OK Case Study
ST. LOUIS, MO CASE STUDY
DOWNLOAD LITERATURE
REQUEST A DEMO
SWAN Corner: Wet Weather Measurement Means More Than Scratching The Surface
Water Online, June 2021 (By Jay Boyd)
Rain-derived infiltration and inflow (RDII) challenges the collection system capacity and will increase operating costs. To understand RDII impact, utilities across the U.S. will spend hundreds of millions of dollars annually to identify inflow and infiltration (I/I) sources in the collection system. Learn more about the difference between area/velocity (A/V) metering and depth-only monitoring (DOMs) to determine which method may be the best investment for new I/I mitigation projects.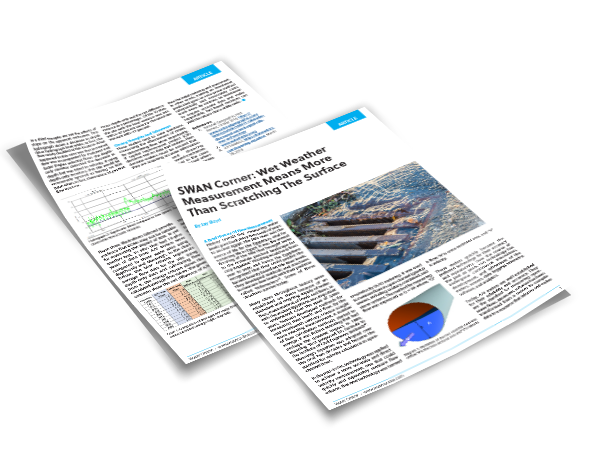 Trust ADS to diagnose and guide you to the best solution for your collection system problems.
The Voice of our Customers...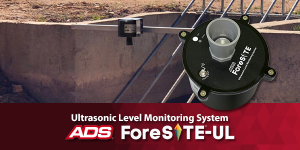 ADS Environmental Services® has announced release of its all-new ForeSITE™ ultrasonic level monitoring system (FS-UL) for surface and storm water applications. This low-cost system is designed for remote site monitoring
Read More »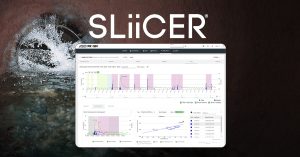 The upcoming release of SLiiCER™ analytics software for managing inflow and infiltration (I/I) will be previewed at WEFTEC in Chicago, IL October 2-4, 2023. The new SLiiCER builds on two
Read More »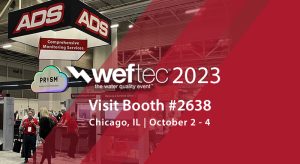 When you visit ADS in booth 2638 at WEFTEC, you'll discover ADS' new, exciting ways to acquire collection systems, stormwater, and surface water insights. ADS leads the industry in integrated
Read More »

Setting the Standard in Flow Measurement
ACCUSONIC® is the industry-leading, high performance flowmeter system used in the water, wastewater, and power generation markets. ACCUSONIC systems employ the multi-path transit-time principle to measure flowrate in applications ranging from large diameter pipelines and tunnels, to open and closed channels, rivers, and canals. ACCUSONIC is a brand of ADS LLC.