Serving the Water & Wastewater Industry for Over Four Decades
When municipal owners need to know about collection system flows, sewer levels, or the effects of rainfall they choose ADS® Trusted Solutions.  Solutions to critical wastewater problems including SSOs, optimized sewer cleaning, CSOs, inflow & infiltration, hydraulic modeling, accurate sewer billing, and sewer capacity management. Rely on ADS for robust, accurate and affordable measurement, the kind of hydraulic analysis necessary to support project and financial objectives.
ADS has recently developed blockage PREDICT to detect the earliest signs of blockages – allowing sewer cleaning resources to be deployed at the right place at the right time in a proactive manner. When combined with ADS ECHO level monitoring, this revolutionary new offering utilizes machine learning and predictive analytics to PREDICT developing blockages with enough notice enabling you to PREPARE a proactive response with the right resources at the right time to PREVENT an overflow before it occurs.
We offer comprehensive, innovative flow information, from real-time flow data to temporary flow monitoring reports. Drawing upon over four decades of experience and thousands of flow and level assessment projects, we tailor our product recommendations to meet your most challenging projects and provide the right level of services to match your budget and resources. For knowledge about the performance of your collection system, you can rely on our advanced cloud-based software solutions to deliver actionable insight to manage your collection system. From flow, level and rainfall monitors; web-based software and apps; a variety of specialized services; and data analysis, reporting and delivery; ADS delivers the right information at an affordable cost.
ADS is an amazing place to work! Check out our Careers page to view our open positions. 
Underground Intelligence from ADS
Maximize infrastructure investment and streamline operations and maintenance with Underground Intelligence® from ADS. ADS delivers answers to wastewater flow questions that drive savings in collection system management to all users of flow monitoring and flow monitoring data.
ADS provides products and services that have helped thousands of municipalities diagnose and correct wastewater infrastructure problems. For over 44 years, we've helped our clients increase efficiency and mitigate environmental compliance action. ADS comprehensive flow monitoring programs have saved millions of dollars in unnecessary SSES and sewer rehabilitation expenditures by pinpointing problem areas and focusing repair budgets on only those areas that will result in short-term operational improvement and problem resolution. Many ADS clients find that for every dollar they spend in comprehensive flow monitoring, they realize a ten-fold return, or more! We strive to over-serve our clients, going Below and Beyond™ and providing them with the underground intelligence necessary to obtain actionable data, which in turn will produce a considerable ROI.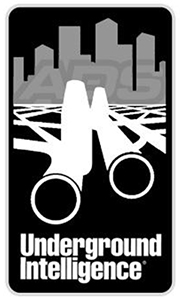 Peter Petroff established American Digital Systems (ADS) in 1975 after a career with NASA as a lunar guidance system engineer under Dr. Von Braun. From his garage in Huntsville, AL, Mr. Petroff applied his space technology expertise to measuring municipal collection system flows. The result was the introduction of Doppler flow monitoring, which Petroff grew into a thriving business by the 1980s. The installation of over 400 monitors networked to a central computer in Sydney, Australia in 1990, was an important milestone in the Company's history. The industry took note of the expertise required to deploy Sydney's sophisticated network. ADS continues to establish flow-monitoring networks in numerous cities across the world today. 
Product Quality is of Utmost Importance at ADS...
ADS has maintained product quality management system certifications since 1994. Durability, reliability, accuracy, and safety are the focus of our certification efforts. These certifications are one component of our overall Quality Management System. ADS's ISO 9001:2015 Quality Management Certificate (Certificate No. 940056), issued by CSA Group, is a major component of achieving ATEX product compliance. ADS Environmental Services has products that are certified for use in potentially explosive atmospheres in compliance with ATEX and IECEx standards as verified by CSA Group (Notified Body No. 2813 ).
For additional information on ADS Quality Management System and certifications contact ADS Quality Management at adsqualitymanagement@idexcorp.com.
Quality Management System
ADS is dedicated to delivering quality products and services to our customers. This is exemplified in the importance of a Certificated Quality Management System (QMS) which is centered around ensuring the implementation of quality processes through continuous improvement and customer feedback. The commitment to maintain and improve quality is a company-wide objective. It is evident throughout our organization from the field technicians through engineering to marketing and support. We are so committed to this principle that we have been maintaining it since 1994. Our management team relies on ISO and ATEX standards to focus all employees on quality systems that audit manufacturing, service, and sales processes for continuous improvements which are tied directly to customer requirements. ISO 9001 is a globally recognized quality management designation awarded to those businesses and organizations who successfully maintain quality standards. ADS is the only flow monitoring company in our industry with an ISO certification of field services. ADS is audited annually by authorized agencies for verifying compliance to ISO 9001:2015 QMS standards. ADS audits internal field services such as flow monitoring installations and maintenance services. This means our customers benefit through improved equipment reliability, field work efficiencies, and outstanding flow data uptime.
The Company is committed to providing services that meet or exceed the customer requirements and expectations. To this end, all personnel are responsible for the quality of their work and the timeliness of its execution.
The work is to be performed safely, efficiently, effectively, and in the most economical manner at the same time preserving the integrity of customers' property.
The objective of the company is to continuously improve these characteristics striving for an optimum level meeting our customer expectations and earning their loyalty.
It is also the policy to involve all personnel in the implementation of the Quality Management System. Management is accessible to all employees. Additionally, it is the policy to ensure that personnel are made aware of the aims and achievements of the company and the part that they have played in meeting the goals.
ADS... Now That's Smart!™