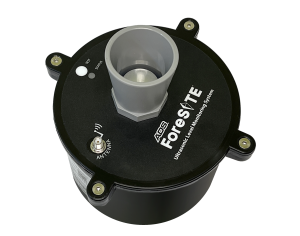 Overview
Applications
Downloads/Resources
Overview
The ADS ForeSITE-UL is a level monitoring system for use in storm and surface water monitoring, measuring water depth with ultrasonic ranging technology. It reliably reads 1.00 ft to 16.33 ft (0.3 to 5.0 m) from the face of the housing.
APPLICATIONS OVERVIEW:
Stormwater
– vaults and outfalls
Surface Water
– lakes & reservoirs, lagoons, rivers & streams, canals & channels, and tidal gates & structures
Flood Control
– streets, underpasses, parks, and other flood-prone structures & locations
Irrigation
– canals & channels, and flow-control structures
Applications
Downloads/Resources
Give us a call or send an email today and tell us your objectives.
Self-Service Tools and Online Resources
You are very important to us. We want to provide you with the insight and resources to help better inform you to make the right decisions regarding your collection system. If you don't find it, Contact Us directly by phone or complete the Customer Support form. The ADS Customer Support group is always available to provide you with the specific information you need for any issue.