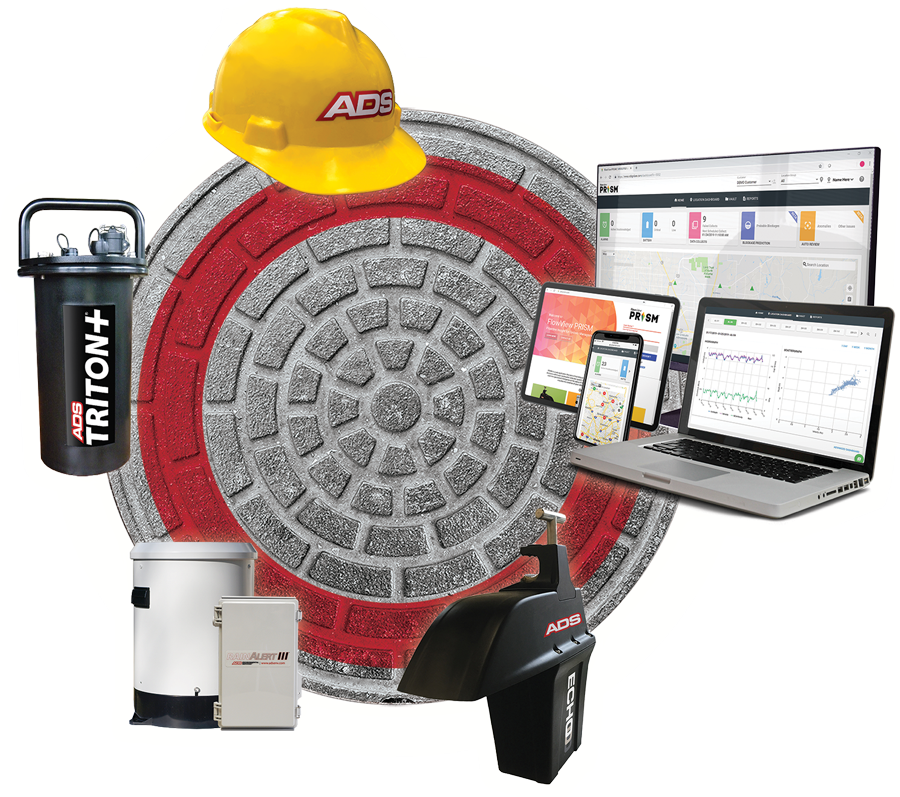 ADS is the proven industry leader with the most comprehensive and integrated platform of technology, support services, experience, and expertise to help you understand your collection system behavior.
ADS reduces your risk by equipping you with tools and expertise for capturing, analyzing, storing, reporting, and visualizing actionable answers to how your system behaves under varying conditions. Make data-driven decisions for better operational performance and prioritized capital planning.
Choose ADS for expertise in:
Blockage prediction & SSO prevention
Cleaning optimization Wet weather management
Capacity planning & management
I&I analysis and reduction
Hydraulic model calibration
Accurate billing data
Want to explore ADS Solutions a little for yourself?

PREDICT - PREPARE - PREVENT

ADS has developed a machine learning app, blockage PREDICT™ – part of the all-new cloud-based PRISM™ software platform. It enables operators to see a developing sewer blockage weeks before it becomes an issue – blockage PREDICT analyzes and recommends action. Operators benefit using actual, real-time site conditions to drive, schedule and reduce cleaning up to 80% while gaining 24/7 safeguards against SSOs.
We Enjoy Working With YOu
The Voice of our Customers...