Trusted Solutions for
Capacity Management
Formal Capacity Management Operation & Maintenance (CMOM) requirements for proper sewer system management were introduced at the Federal level in 2001. Since then, increasing pressure from Federal, State and local Regulatory Boards and Agencies in conjunction with fiscal requirements regarding proper Asset Management have caused heightened degree of scrutiny regarding the proper management of collection systems.
ADS's accurate and reliable flow monitoring is relied upon to understand actual system performance during all seasons, to predict wet weather performance and to spot bottlenecks and O&M problems. When due care is taken to implement flow monitoring studies, numerous benefits are realized including the use of the flow data to generate powerful Scattergraphs that "tell the complete story" about system capacity at each monitored location. The extent of information available from a well-constructed capacity management flow-monitoring program consistently saves collection system operators many times the cost of the flow monitoring.
capacity management
A sanitary sewer collection system is a vital element of any community's infrastructure and a critical component of the wastewater treatment process. The nation's sanitary sewer infrastructure has been built over time using a variety of materials, design standards, installation techniques, and maintenance practices. As this valuable infrastructure ages, the importance of preventive and predictive maintenance increases.
The capacity needs of a collection system change over time – as a system ages, as additional connections are made, and as water usage changes. Different programs and approaches are used to assess and address capacity issues. It is often challenging to maintain aging, costly resources and help to accommodate new city expansions. Lack of or inadequate planning for city expansions may overburden your collection system.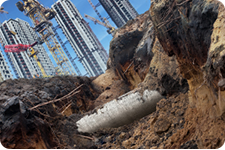 Challenges of Capacity Management
Plan properly for city expansions or you may overburden your collection system. If the pipes supporting the collection system are too old or too small for a large influx of people, it could result in increased blockages and crumbling pipes(I&I).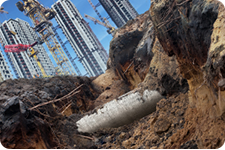 The ADS Difference
Gain a holistic understanding of system capacity. Use tools designed for the highest accuracy. Benchmark actual sewer performance to design guidance. Drive capacity decisions to support master planning and new development.
In depth paragraph about solutions.
ADS Solutions combined with PRISM to create the comprehensive solution to your challenges.  With over four decades of experience navigating the rigorous regulatory environment through changing needs, ADS is your trusted solution provider.  ADS has a name that is synonymous with cost-effective, safe solutions that bring actionable results.  Find out how to take uncertainty out of your daily routine by contacting us today to learn how ADS can bring our trusted solution to your needs.  
We thrive off Solving Problems
We have a trusted solution ready for you