Trusted Solutions for
Capacity Management
ADS Environmental Solutions provides more specialized solutions built around specific needs that encompass the whole ecology of your capacity management.  With four decades plus of expertise, a full engineering team and technical capabilities augmented by technological innovation, ADS can put together a specialized solution that meets very exacting needs while maintaining cost-efficiency.  ADS provides specialized solutions by listening to our clients' needs.  As engineers, ADS solutions are built to the specialized needs of specific challenges. 
capacity management
Not everything is cut and dry in regard to capacity management. The goal is to maintain aging, costly resources and to help city planning accommodate new city expansions. Lack of or inadequate planning for city expansions may overburden your collection system.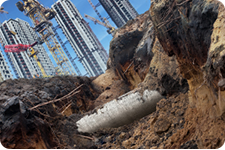 Challenges of Capacity Management
Plan properly for city expansions or you may overburden your collection system. If the pipes supporting the collection system are too old or too small for a large influx of people, it could result in increased blockages and crumbling pipes(I&I).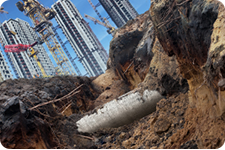 The ADS Difference
Gain a holistic understanding of system capacity. Use tools designed for the highest accuracy. Benchmark actual sewer performance to design guidance. Drive capacity decisions to support master planning and new development.
In depth paragraph about solutions.
ADS Solutions combined with PRISM to create the comprehensive solution to your challenges.  With over four decades of experience navigating the rigorous regulatory environment through changing needs, ADS is your trusted solution provider.  ADS has a name that is synonymous with cost-effective, safe solutions that bring actionable results.  Find out how to take uncertainty out of your daily routine by contacting us today to learn how ADS can bring our trusted solution to your needs.  
We thrive off Solving Problems
We have a trusted solution ready for you