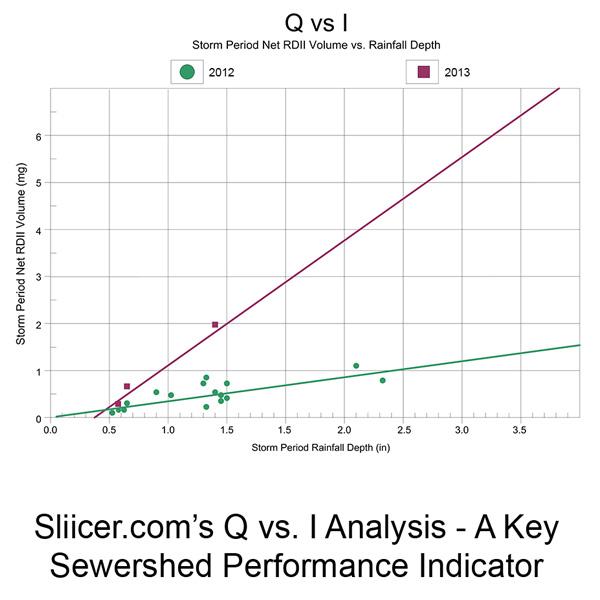 The I/I Answer Engine for Wet Weather Analyses
Sliicer.com is the I/I Answer Engine for online wet and dry weather analyses that improves decision making and lowers project costs. It is a powerful set of online engineering tools designed for both the consulting engineer and the municpal engineer. These I/I tools examine wastewater collection system dry and wet weather flow data and provide rigorous performance measurements in one-tenth the time of other analysis tools. For a free demo of Sliicer.com go to www.sliicer.com.
"This system standardizes the approach that we use to the crucial analyses that ultimately effects whether sewer rehabilitation dollars are spent effectively or not. It enables us to penetrate these really complex data and get useful answers quickly that we, and our clients, wouldn't have been able to afford to get if we had to do them by the traditional forms of analyses. Burt Curry, Vice President - Johnson, Mirmiran, and Thompson (JMT)"
Simple Questions. Difficult Analyses. Fast Answers.
Make ADS Environmental Services and Sliicer.com a part of your I/I removal team. Get the answers you need about your wastewater collection system, so that you can make the most effective use of rehabilitation dollars to improve your system's performance. Through flow data analyses, wet weather questions are answered and rehab decisions are validated. Calculate "what-ifs"; incorporate Scattergraph tools; assess the operational capacity of pipe; diagnose upstream and downstream SSOs; and animate the pipe's performance in rain events, all with speed and precision. With 'Human-viewing-speed graphics' Sliicer.com includes pre- and post- rehabilitation analyses, long term analyses and wet weather analyses featuring Rainfall, Dry Day, Scattergraph, Storm-by-Storm RDII, System-wide RDII, and Q to i analyses.
Click here to view a Sliicer.com overview video
Click here to view the press release: Sliicer.com wins the 2009 WEF Innovative Technology Award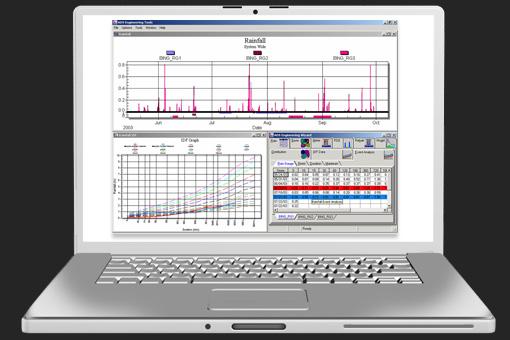 Learn More About Sliicer.com