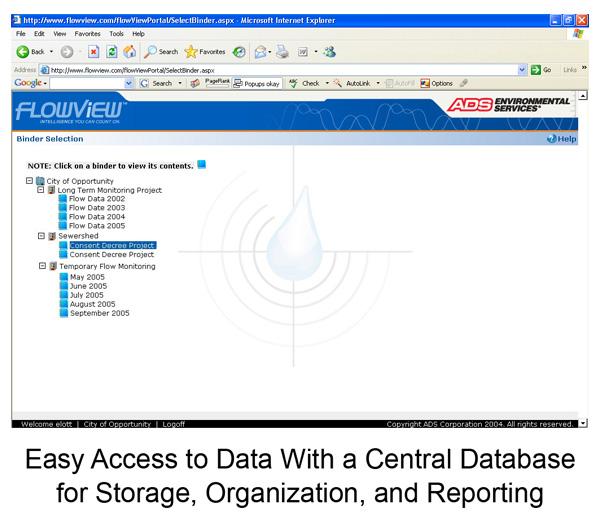 Organize, Evaluate, and Share Flow Monitoring Data
FlowView Portal is a web-based system delivering flow monitoring information that is just a click away. Designed for use with all applications where data accessibility is a priority and there is a need to organize, evaluate, and share flow monitoring data. FlowView Portal is an innovative, easy-to-use report delivery tool that allows the user to manage data, customize reports, and select viewing parameters. With FlowView Portal, the user has a virtually unlimited database to store and access decades of historical data, use data for comparison and trend analysis purposes, and share information electronically. Municipalities and consulting engineers have come to rely on FlowView Portal as their delivery method of choice to tackle capacity issues, identify inflow and infiltration, respond to regulatory pressures and maximize the value of their flow monitoring program.

ADS Knows the Importance of Data Management...
FlowView Portal is the premier tool for data storage and report delivery allowing municipalities and consulting engineers to effortlessly share critical flow information with internal users in various departments and external partners and consultants.
Communication and productivity are enhanced with FlowView Portal. There is no software to maintain or libraries of binder reports to house. Flow data is easier to manage, safely stored, and always accessible over the Web from any location. Multiple projects can be organized and tracked. 'Click and View' allows you to focus only on the information you need while easily accessing other data and trending information as necessary. Data can also be quickly transported into other applications for analysis and shared with others as desired.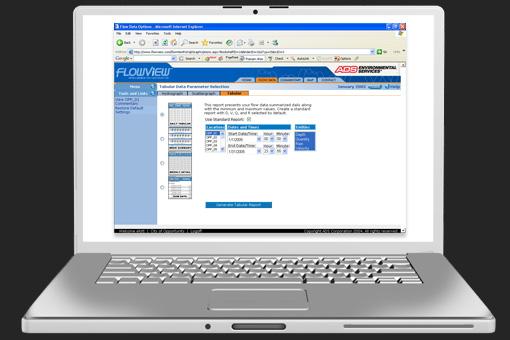 Learn More About FlowView Portal