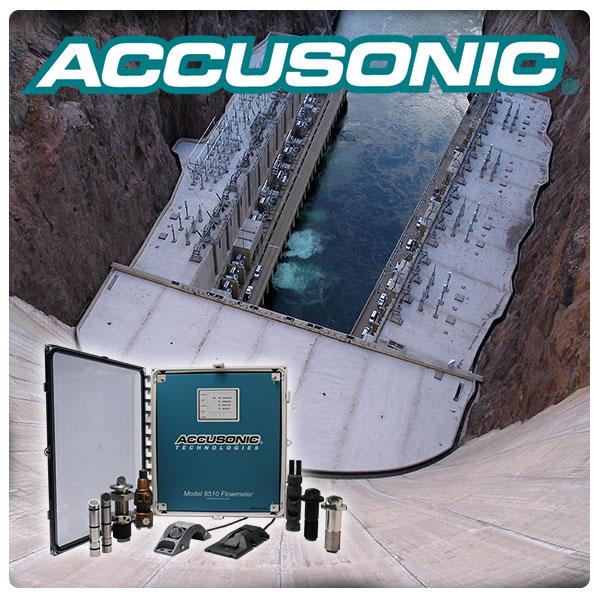 ACCUSONIC High Performance Flow Measurement Systems
Accusonic is a leading supplier of high performance flowmeter systems used in the water, wastewater, and power generation markets. Our systems employ the multi-path transit-time principle to measure flowrate in applications ranging from large diameter pipelines and tunnels, to open and closed channels, rivers, and canals.
Accusonic flowmeters are well known throughout the industry for their high accuracy, long-term reliability, and versatility in the most difficult applications. Our products and services help organizations earn additional revenue, meet strict safety and environmental requirements, and increase plant efficiencies, thus reducing operating costs and improving profitability.
Since 1967, Accusonic has installed thousands of flowmeter systems worldwide. We offer a full range of services including installation and startup, system verification, turbine performance testing services, and field training.
For Additional Information, Please Click on the Links Below...