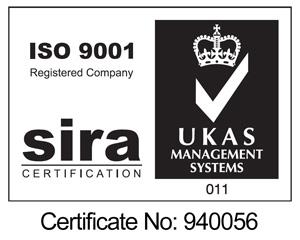 ADS Quality Management System
ADS is dedicated to delivering quality products and services to our customers. To this end, we firmly believe in the importance of a Certified Quality Management System (QMS) which is centered around ensuring the implementation of quality processes through continuous improvement and customer feedback. The commitment to maintain and improve quality is a company-wide objective and is evident at all levels of the organization. Since 1994, ADS has maintained a QMS program for products and services. Our management team relies on ISO and ATEX standards to focus all employees on quality systems that audit manufacturing, service, and sales processes for continuous improvements which are tied directly to customer requirements. Download our ISO 9001:2015 Quality Management Certificate below.

ISO 9001 is a globally recognized quality management designation awarded to those businesses and organizations who successfully maintain quality standards. ADS is the only flow monitoring company in our industry with an ISO certification of field services. ADS is audited annually by authorized agencies for verifying compliance to ISO 9001 QMS standards. ADS audits internal field services such as flow monitoring installations and maintenance services. This means our customers benefit through improved equipment reliability, field work efficiencies, and outstanding flow data uptime.
Product Quality is of Utmost Importance at ADS
ADS LLC has maintained product quality certifications since 1994. Durability, reliability, accuracy, and safety are the focus of our certification efforts. These certifications are one component of our overall Quality Management System. Sira Certification Service requires ISO 9001:2015 Quality System Certification in order to achieve ATEX product compliance. ADS Environmental Services and Accusonic products have a quality certification issued by Sira (a Notified Body No. 0518) to manufacture and service equipment.
For information on ADS Quality Management System and certifications contact ADS Quality Management at adsqualitymanagement@idexcorp.com.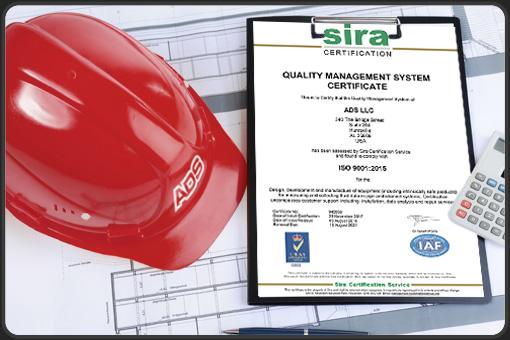 Download Official ADS Quality Documents