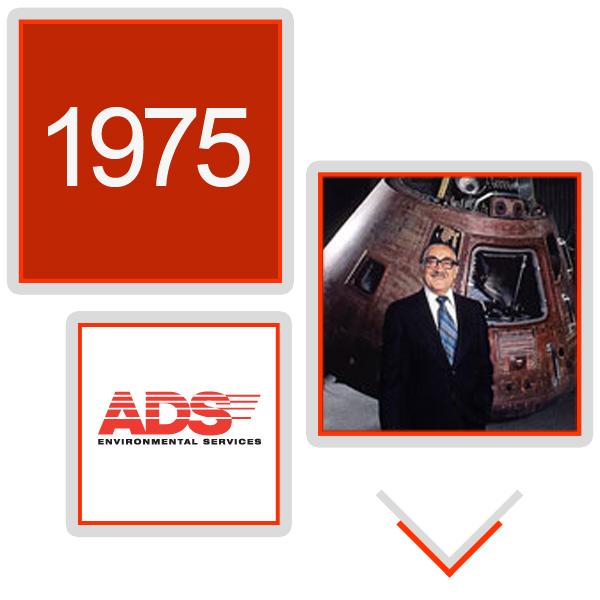 Peter Petroff Establishes ADS
Peter Petroff established American Digital Systems (ADS) in 1975 after a career with NASA as a lunar guidance system engineer under Dr. Von Braun. From his garage in Huntsville, Mr. Petroff applied his space technology expertise to measuring municipal collection system flows. The result was the introduction of Doppler flow monitoring, which Petroff grew into a thriving business by the 1980s. In that decade, ADS flow-monitoring networks had been established in a number of cities throughout the United States.
ADS Introduces the Most Reliable Depth Measurement in the Industry
ADS Launches the Quadredundant Ultrasonic Depth Sensor and 1000 Series Flow Monitor.

The First Flow Monitor to Report Depths Instead of Ranges
ADS Introduces the Model 3500 Flow Monitor.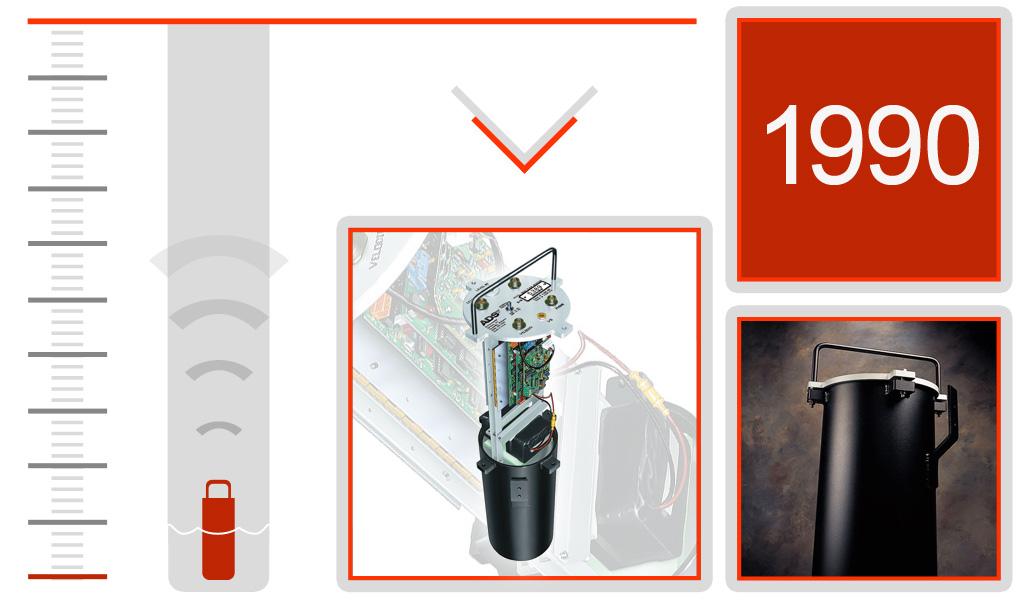 Global Expansion – ADS Installs Largest Permanent Monitoring Network in the World
The installation of over 400 monitors networked to a central computer in Sydney, Australia in 1990, was an important milestone in the Company's history. The industry took note of the expertise required to deploy Sydney's sophisticated network.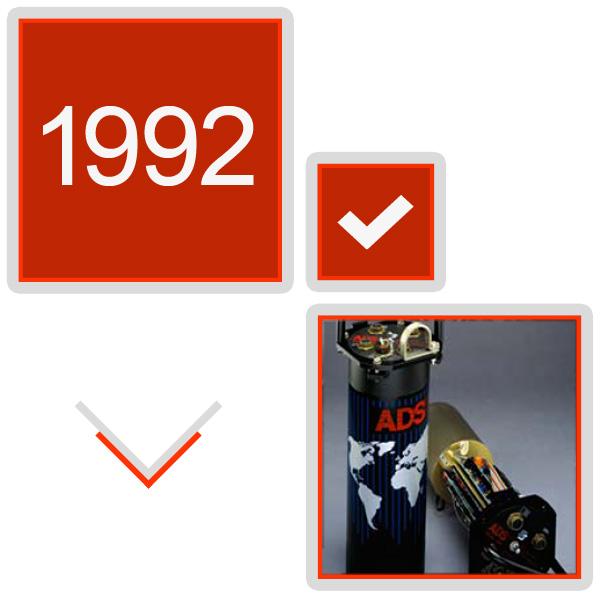 The First Intrinsically Safe Flow Monitor Released by ADS
ADS releases the Model 3600 Flow Monitor for safe installation and operation in the hazardous sewer environment.
ADS Achieves ISO Certification
ADS LLC is dedicated to delivering quality products and services to our customers. To this end, we firmly believe in the importance of a Certified Quality Management System (QMS) that is centered around ensuring the implementation of quality processes through continuous improvement and customer feedback. The commitment to maintain and improve quality is a company-wide objective and is evident at all levels of the organization. ADS solidified this commitment by achieving ISO 9001:2008 certification in 1994 and maintaining this certification today.

Flow Monitor Accuracy Greatly Increased Over a Wide Range of Hydraulic Conditions
ADS develops and incorporates Monitor Level Intelligence (MLI) in their Flow Monitors.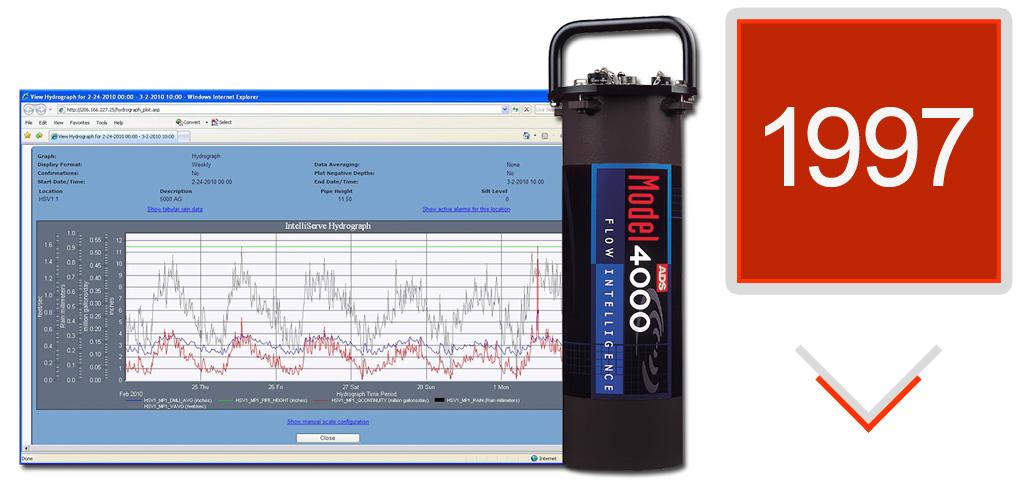 ADS Achieves ATEX Certification
Safety is extremely important to ADS. This includes designing and manufacturing our products to operate safely in their installed application. Our commitment to this safety is embodied in the ATEX certification we received in 2000. The ADS FlowShark Triton is certified intrinsically safe for use in potentially explosive atmospheres.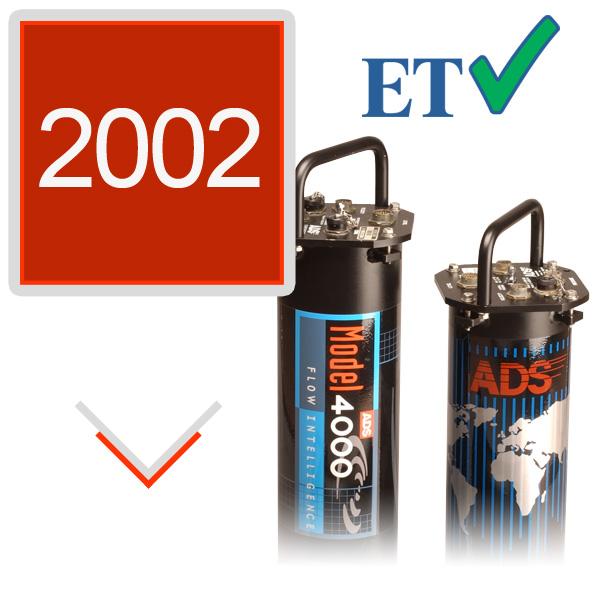 ADS is Awarded the EPA's Environmental Technology Verification (ETV)
The U.S. Environmental Protection Agency established the ETV (Environmental Technology Verification) to prove the performance of various environmental technologies under specific, predetermined protocols and stringent quality assurance procedures. ADS Models 4000 and 3600 flow monitors performed to their published specifications under rigorous, unbiased laboratory and field testing conducted under the U.S. Environmental Protection Agencies ETV program.
ADS Introduces the First GSM/GPRS Wireless Flow Monitor
The launch of the ADS FlowShark flow monitor enables remote telemetry via an internal GPRS (wireless) modem and local communications via serial cable. This innovation revolutionized flow monitor communications in the collection systems industry.
ADS Introduces Revolutionary Engineering Analysis Software
Sliicer.com is a powerful set of online engineering tools designed for both the consulting and municpal engineer. These I/I tools examine wastewater collection system dry and wet weather flow data and provide rigorous performance measurements in one-tenth the time of other analysis tools. Some of the tools include Automatic Dry Day selection based on rainfall data, Dry day hydrographs by seasons, Automatic RDII calculation, Q vs. I plots with regression line equations, and design storm projection.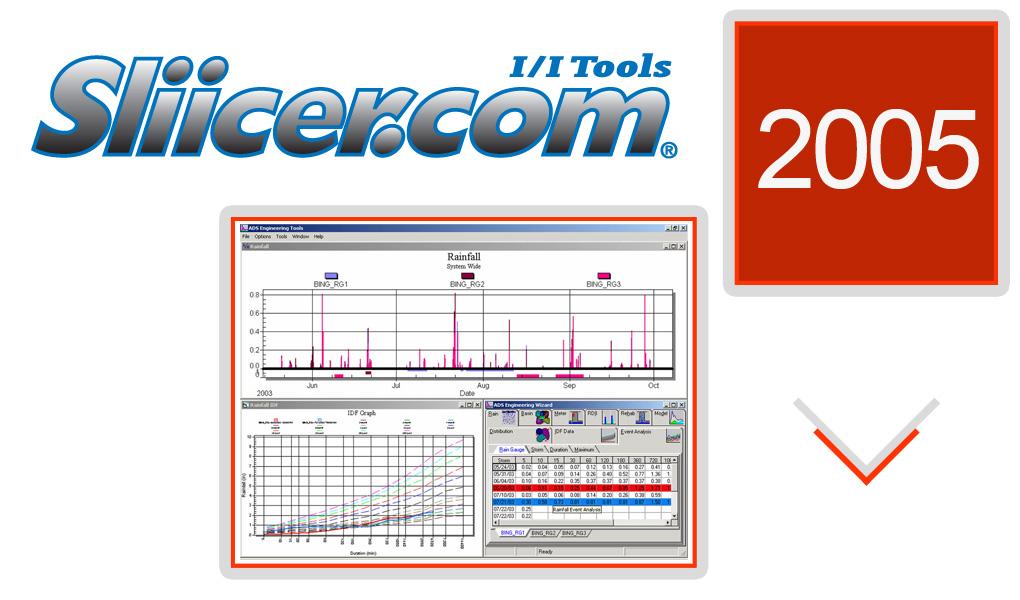 ADS Launches Real-Time Data and Alarming For Collection System Monitoring
IntelliServe connects clients to a flow monitoring network, delivering real-time operational intelligence on the status of flow activity throughout the wastewater collection system.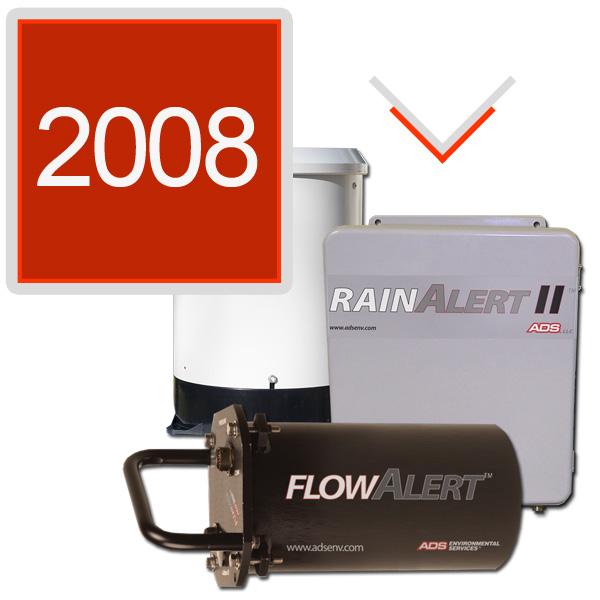 ADS Launches Advanced Rainfall Monitoring and Level Alarming Systems
The ADS FlowAlert depth alarming system provides rapid notification and response to abnormal flow conditions. RainAlert informs operators via text or email messages when rainfall intensity exceeds a critical threshold.
The First Intrinsically Safe Wireless Modem
ADS was the first to introduce an IS wireless modem enabling the use of a wireless flow monitor antenna in the hazardous sewer environment.

The First CSA-Approved Flow Monitor in the Industry
ADS was the first to obtain the CSA mark for the FlowShark Triton flow monitor ensuring have been independently tested and have met the required standards for safety & performance.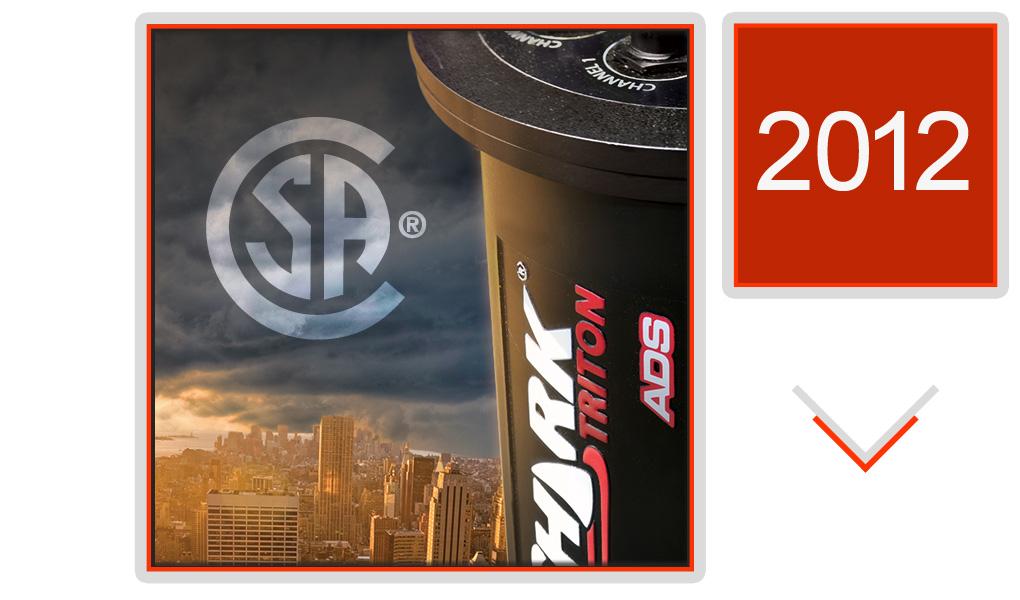 ADS Introduces the Quickest and Easiest Flow Monitor Install Utility in the Marketplace
Qstart enables the user to quickly configure the meter in the field, collect data, and review the meter's depth and velocity data in hydrograph and tabular views simultaneously.